Excel not responding? Fix it!
It happens, that MS Excel freezes when copying and pasting or during the other kind of operations like saving. Why is Excel not responding? Here you will find the answers and the solutions. In this article, you will find out:
symptoms and reasons why Excel not responding
methods, how to fix the issue
how DiskInternals Excel Recovery can help you
Are you ready? Let's read!
Signs of when Excel is not responding
The main symptoms of Microsoft Excel not responding are, in principle, not many, so it's not difficult to determine when you are facing this situation.
Usually, first the program starts to hang, it takes a long time to load, and then it does not perform tasks; eventually, it stops working altogether. In this case, you will surely get an error message, for example, "Excel 2016 not responding", "Microsoft Excel not responding", etc.
Reasons Excel is not responding
Unlike symptoms, reasons for Excel not responding abound. Let's try to organize them:
Files were damaged by a virus or other malicious program accidentally installed on the computer.
System errors damaged the Excel file.
You have opened an Excel file using an incompatible version of the program.
Your version of Excel is out of date and does not work in Windows 10.
Add-ins may be a problem as well.
Now you know why Excel is not responding. But, what do you do when Excel is not responding?
That is what will be discussed next.
Method 1. Check for antivirus conflicts
Your computer's antivirus program can cause two problems, both resulting in Excel not responding.
In the first case, the antivirus may not have been updated for a long time, and as a result, it is outdated and does not do its job well (it skips viruses that can damage files, including Excel files).
Therefore, update your antivirus to the latest version. In the second case, your antivirus may be incompatible with Microsoft Excel, so it blocks it. In this case, disable the antivirus program, at least for a while, to check if this is the case. To do this, go to the official website of the antivirus maker and learn how to disable the antivirus.
Did this method not help? Proceed to the following method.
Method 2. Try Safe mode and check add-ins
This method helps many; perhaps you are among them.
So, right-click on the Start menu and select "Command Prompt". In the new window, enter the following: "excel.exe /safe" and press the Enter key. Now open Excel — you are in safe mode. Then, on the taskbar, click the File tab, then select Options from the list, then Add-ins, then COM Add-ins. Click on "Go".
It is necessary to remove all checkboxes in the list of add-ins. Click OK.
It is recommended to restart the program and then check whether it works correctly or not. If not, proceed to the next method.
Method 3. Update MS Excel
You may have not updated MS Excel for a long time and thus it is outdated, resulting in Excel not responding. You can guess what needs to be done: update the program. You need to go to Excel, then left-click on File and select Account. Then click on "Product Information" and select "Update Options". And finally, select "Update Now".
The update will occur automatically.
Reload the program and check if the error is gone.
Do not be discouraged if this method did not help; proceed to the next.
Method 4. Repair MS Office
If you have not updated Excel for a long time and it is outdated, you may get an error like Excel 2016 freezes when copying and pasting.
This can be fixed by restoring the program. To do this, go to the Control Panel by right-clicking on Start. Select the Programs tab and from the list offered, left-click on MS Office. Now click Restore -> Continue. At the end of the process, restart the computer and reopen Excel. Errors should no longer be there.
Did this not help? Do not worry: the following method will definitely help you.
Method 5. Restore Excel file with DiskInternals Excel Recovery
You can also recover an Excel file using a special program. DiskInternals Excel Recovery is a professional application designed to recover XLS or XLSX files.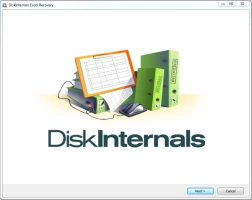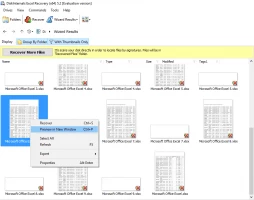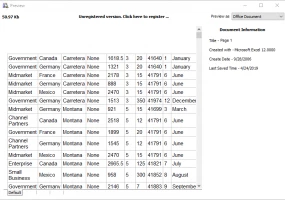 The essence of the program is to use lists of signatures related to the Microsoft XLS file format to accurately determine the beginning and end of each Microsoft Excel file on the hard disk. Next, come the extraction and verification of their contents and metadata on the fly. The free trial version of DiskInternals Excel Recovery includes a preview of the files found.
This helps you make sure that the files are restored and will be in the form that you want. For this application, the cause of data corruption is not important: it may be accidental deletion, system errors, etc., but it will cope with any task!
Related articles