Need to repair a corrupted Excel file?
If you use Microsoft Excel for work, you have probably experienced data loss. It's like when you have worked on a report during the whole working day, but a sudden power outage shut down your computer. When you open up Excel again, you see an empty workbook without the important data you entered.
And then you will search for ways to do corrupted Excel file recovery because you probably don't have the time or the desire to start over from the very beginning. Fortunately, it is no longer a problem to recover a corrupted Excel file. Modern corrupted Excel file recovery software can restore even the largest Excel workbooks. Of course, corrupted Excel file recovery will take some time, but less than building the file again from scratch.
Use a previous version to repair corrupted Excel files
The easiest way to recover a corrupted Excel file is to use the built-in tools in Excel. The most common way to repair a corrupted Excel file is the Autosave feature. If you forgot to save the file, here are some simple instructions for recovering it:
1. Open the file you had worked on.
2. Go to File -> Info.
3. Then go to Manage Documents -> Recover Unsaved Documents.
4. There is a bar at the top of the window. Click Restore. Then you will overwrite all the versions saved previously and have only the latest version saved.
This simple guide will is the fastest way to repair a corrupted Excel file.
What to do if the workbook was open and corruption happened
By design, Excel runs File Recovery mode automatically when the file you were working on is corrupted. In File Recovery mode, it attempts to reopen and repair the workbook. But this operation is not always successful. Sometimes you might need to recover a corrupted Excel file manually. How do you repair a corrupted Excel file? Here is a step-by-step guide:
1. Go to the File tab and click Open.
2. In Excel 2013 and 2016, select the location of the spreadsheet and click Browse.
3. Go to the Open dialogue box and choose the workbook you would like to open.
4. Select the arrow that is next to the Open button and click Open and Repair.
5. To recover the maximum amount of workbook data, click Repair. If the attempt to repair is not successful, click Extract Data.
What to do if you can't open a workbook in Excel
If you cannot open an Excel workbook, the first thing you need to do is try to repair the corrupted Excel file. Here is a simple guide that will help you to restore corrupted Excel files that are impossible to open for whatever reason:
Choose the minimal calculation option in Excel. It is possible that the workbook cannot be opened because it cannot be recalculated.
Click File -> New.
Select the Blank Workbook section under New.
Click File -> Options.
Go to the Formulas category under Calculation options. Select Manual, then click OK.
Click File -> Open.
Locate the workbook and reopen it by double-clicking on it.
After this, the workbook might reopen easily. Otherwise, you might need some third-party applications to repair the file.
How to Recover Corrupted Excel File in Windows 7/8/10
Even if you backed up the workbooks, corruption is still a common problem. The backup rarely contains the most recent version of a workbook. That's why you might be re-entering some data right after restoring the backup. We told you above about some built-in methods, allowing you to do corrupted Excel file recovery. But there are a couple of tricks that you may not know about.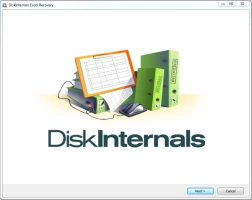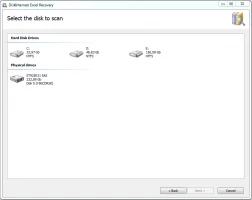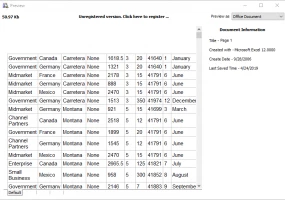 If the Excel file is corrupted while still open, do not save this workbook. Otherwise, you will face some problems with this file in the future. Get back to the last saved version, so you can save the workbook without corrupted components. Maybe you will lose data, but it can be rebuilt quickly. To revert to the last version you saved, do this:
Go to the File menu and click Open.
Use the Look In Control feature to locate and specify the corrupted workbook.
Click Open.
The other way to save your workbook is with Microsoft Office Tools:
Open Microsoft Office Tools.
Choose Microsoft Office Application Recovery.
Choose Microsoft Office Excel in the dialogue box.
Select the Recover Application section.
Choose whether you would like to send the report.
If all these ways do not work, you always have the Excel Recovery™ tool by DiskInternals to repair the corrupted file. It takes about 5 minutes to install and run this software and you can restore corrupted Excel files in a couple of clicks.
Download DiskInternals Excel Recovery™ here and check out how fast and convenient this tool is.
Related articles