Microsoft word file is corrupted and cannot be opened? You can fix it!
Here you will find out:
why "The file is corrupt and cannot be opened" error happened to MS Word
how DiskInternals can help you
Are you ready? Let's read!
What's wrong?
Unfortunately, even the latest versions of Microsoft Office periodically do not work as they should.
The error, "Word experienced an error while trying to open the file", can occur at the most unexpected and unpredictable moments, even if you worked with the document just a couple of minutes ago. This is often associated with different versions of Word when creating and opening a file.
And everything would be fine, but what if it contains important and valuable information that you need right now? Consider the possible causes of the problem and ways to recover such files.
Why is there a "The file is corrupted and cannot be opened in Word" error?
"The file is corrupted and cannot be opened in Word" — this is a specific error that does not appear for no reason. Frequent file conversion may be the cause of this problem.
A document may contain a large number of tables, figures, and formulas, and the codes of these elements may have been recorded incorrectly. That is, the program cannot understand what exactly needs to be shown.
If the file was downloaded from the Internet, this can also affect the availability of the file, as a bad signal can damage the normal data transfer.
Also, the Word application itself may be outdated or improperly installed.
First steps
Make a copy of your file and work with it. In case something goes wrong with your file, you can recover your data.
Method 1. Try another app
Try to open your text file in Notepad or Wordpad — you definitely have these programs in Windows.
You can also open the file in alternative programs if the standard ones did not help. If you have OpenOffice, LibreOffice or something else, try them.
Method 2. Try to repair the corrupted Word document
You can restore the file and fix the "Word found unreadable content" error using the application itself.
Open a new Word document; for example, through a shortcut on the desktop. When you start Word, click the Open button from the File menu. In the new window, choose the file that is corrupted. Look for the Open button in the right corner: it will have a small black arrow-down; click it. From the dropdown list, select the line Open and restore.
After that, the file will be opened in a new way.
Method 3. Change Security Settings
This method requires a lot of care and concentration.
In the search bar, type 'dcomcnfg' and press OK.
Wait a moment and you will see the Component Service window. Next, on the left, expand the Component Services tab and select the Computers folder by double-clicking.
Choose My Computer. Right-click on it and select Default Properties.
Two functions are important here:
The default authentication level must be established: connection
The default impersonation level must be established: identify
Click Apply To and close all windows.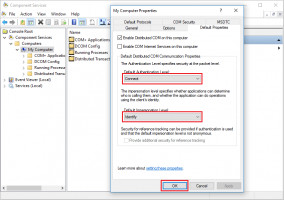 Now the problem of "Word found unreadable content" has become irrelevant. If it is not, continue to correct it.
Method 4. Change Trust Center settings
This method will help if you have turned on Protected View mode and the problem file was downloaded from the Internet. if so, then proceed:
Open MS Word and click on the file and select parameters.
Click the Trust tab "Center", then click the button "Trust Center Settings". Select the tab "protected viewing" in order to remove all the checkmarks. Close MS Word for the changes to take effect.
When Word document can't be opened
This article contains a solution and bug fix for the "Microsoft Word file is corrupted and cannot be opened" error.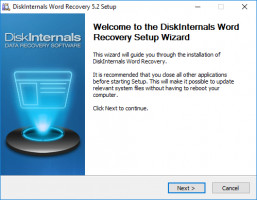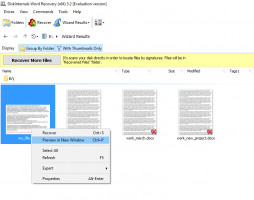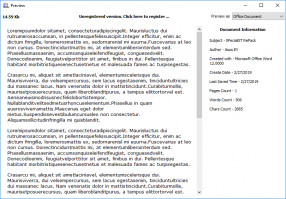 And if all of the above did not help you, use DiskInternals Word Recovery. With this software, text of any format will be retrieved in a couple of minutes. The application is equipped with a smart and accurate Recovery Wizard, free preview, all kinds of filters that can be adjusted on the fly for convenience and speed, etc.
Want to see if this is true? Download a free trial version of the program and all questions will disappear right away.
In addition, the technical requirements are predictable and very simple:
Windows Vista, 7, 8, 10, etc.
NTFS, NTFS5, FAT12, FAT16, FAT32, ISO9660, UDF, Linux Ext2, Ext3, etc.
Any removable or built-in storage device for exporting files of sufficient size.
Without risking anything, you get a great offer for repeated use.