How to recover data for NTFS file systems?
After reading this article, you will know how to recover all your data from an NTFS file system. You will be able to solve the problem of lost, deleted or even reformatted data with one simple data recovery for NTFS tool made by Diskinternals.
What is the NTFS file system?
Before finding out the best ways of getting back lost or corrupted data from NTFS partitions or an NTFS hard drive, we should learn some facts about the NTFS file system and the way it works. NTFS stands for New Technology File System. This way of file organization became the new standard for the later versions of Windows 2000, XP, Server 2003 and 2008, Vista, Windows 10, Windows 7 and 8.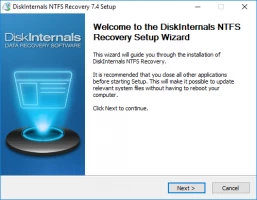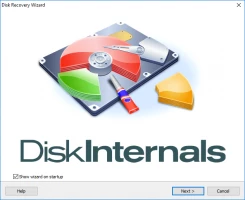 NTFS differs from the FAT and High-Performance File System (HPFS) by its improved metadata support and use of advanced data structures. This approach improves performance, readability and disk space utilization. The additional extensions such as security access control lists (ACLs) and the journaling of the system can also improve the performance of NTFS.
The NTFS file system has become more and more popular. Unfortunately, data loss issues have also grown. In this article, you will find out the reliable way to recover all the data that was lost.
How to get data recovery for NTFS?
To recover NTFS partition easily and quickly, just download the NTFS file Recovery software made by Diskinternals and launch the built-in wizard.
The process of recovering NTFS files will be done automatically. After this, you will have access to the maximum amount of your data that you considered lost.
Possibility for recovering an NTFS partition
With the NTFS file recovery tool made by Diskinternals, it is quite easy to restore all the data that was lost for any reason. The built-in wizard will make the recovery process easy and fast. It is possible because the searching algorithms will look up all the lost, deleted or corrupted data and then restore it as much as possible.
How to recover NTFS files
Below, you will find the basic guide that will show you how to recover NTFS files.
1. Select the type of file that needs to be recovered (this is optional). In case you need to search for files of a particular type, the deep scan mode will be launched automatically.
2. Run the scanning tool to look for the lost data.
3. If you didn't so Step 1, run the deep scan by going to the Recovered Files folder.
4. To perform the data recovery for the NTFS file drive, click on the red cross named Recover.
To avoid overwriting of data, it is necessary to keep the restored information away from the initial NTFS hard drive it was stored on.
Related articles
Please rate this article.