Recover data from the recently formatted hard drive with NTFS Recovery™
Losing valuable data is a nightmare for anyone, especially if you work with large volumes of information stored on your hard drive. It's always good to have some backups, but if you just accidentally formatted an NTFS drive and are searching for a solution, Diskinternals has a reliable product for formatted hard drive recovery.
How to recover data from a formatted hard disk
NTFS Recovery™ performs formatted hard drive recovery automatically in a couple of clicks. It is recommended as a powerful tool to perform formatted hard drive recovery easily and quickly.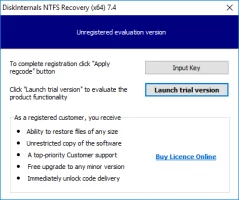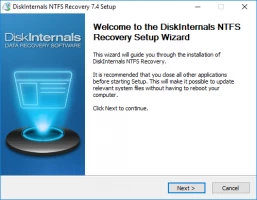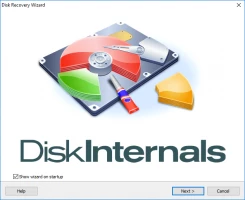 You can rely on this tool even in the most complicated occasions. Click the button below to recover your formatted drive with the NTFS recovery tool.
Classification of Hard Drive Formatting
Disk formatting generally has two types: Quick ones and Full ones. A hard drive usually means the quick type.
Full formatting is often used as a bad-block treatment. It usually requires some time and can be run from the disk option menu. Full formatting needs BIOS to be completed and it forbids access to the bad blocks. It leaves almost all the information on the disk except what is stored in bad blocks. The format disk recovery process will be the same as if you used the second type.
Quick formatting is also called logical as it removes data from the hard drive and divides a disk partition space to store information used for disk management. This type of formatting will not leave any data on your disk. In this case, you can recover files from the formatted disk.
Full formatting is system-related, whereas the quick one is not.
Recover a formatted hard drive and get back lost data
NTFS Recovery™ by Diskinternals will automatically find out an optimal way to recover your formatted drive. Before starting the format drive recovery process, it will analyze the disk space and structure, and then figure out if the files can be restored and how.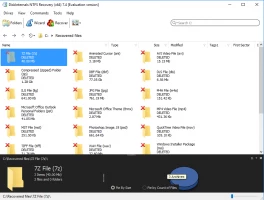 Recovering formatted hard drive will start then, after you give it permission.
How to prevent hard drive formatting
To prevent hard drive formatting, be careful with the information you store on it. Run SMART monitoring regularly, install software to monitor your drives, and perform backups regularly. But remember, someday you might need data recovery from a formatted drive, and NTFS Recovery™ by Diskinternals will be the best solution to recover files from a formatted drive.
Download the NTFS Recovery™ tool for free here and check if your files can be restored. If you want to have full functionality from day one, buy the software here.
Related articles
Please rate this article.