Tutorial: how to recover BitLocker encrypted drive
Follow this guide to recover data stored on BitLocker encrypted disk.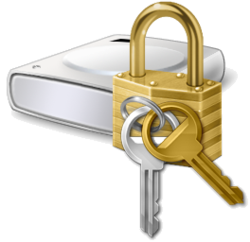 Important! DiskInternals software able to recover files and folders from damaged volumes using BitLocker encryption. However, one important pre-requisite must be met. You have to supply the original encryption password or volume Recovery Key generated by BitLocker at the time the protected volume was created.
You should know, that DiskInternals does not, and will not break into protected volumes if the original password or volume recovery key is unknown. This is as much of a policy issue as it is a technological limitation. BitLocker protection is strong enough to sustain many years of brute-force attacks.
The password part is simple; if access to your BitLocker volume was protected with a password, simply enter that password into DiskInternals EFS Recovery when prompted, and the recovery will go on seamlessly.
Bitlocker Recovery Keys are something else. These keys are returned by BitLocker at the time the encrypted volume is created and if hardware Trusted Platform Module keys, USB keys or combinations of thereof are employed for transparent encryption. You can save the key as a text file on the USB flash drive and use a different computer to read the text file.
There are few copies of BitLocker keys can be found on the disk in different places.
They are encrypted, so you will need a Windows user login and password information to decipher them. Pay attention! If these key(s) cannot be found, EFS Recovery will not ask for BitLocker key. This also means that EFS Recovery is unable to recover your data.
Step by Step BitLocker Recovery Process
Step 1. Launch the executable file you downloaded.
Step 2. Choose BitLocker file system by double click on the disk and open it. EFS Import Wizard will start its work.
Step 3. Select EFS recovery method. It can be fast EFS recovery, which means search in existing and deleted files or full EFS recovery - search by signatures, recover partition, checks an existing and deleted files.
Step 4. Enter the BitLocker volume password when asked.
Step 5. The recovery process will start and you need to wait for some time. When the search will be done, you able to preview files that can be recovered.
And if you able to preview files, then you can recover it. All you need now - purchase EFS Recovery software online and input license key. Good luck!
Related articles
Please rate this article.