DiskInternals Partition Recovery Makes a Breakthrough
DiskInternals updates Partition Recovery, a Windows tool to recover information and repair damaged disks and partitions, with breakthrough technologies. The updated Partition Recovery can map information from damaged, corrupted, formatted, and inaccessible onto a new drive letter, making it possible to access files and folders from any Windows application or perform the recovery directly from a remote PC. In addition to FAT and NTFS, the updated Partition Recovery can recover files and folders and repair Ext2, Ext3 partitions, and read and undelete files from MacOS hpfs+ disks. The updated pre-recovery preview displays thumbnail previews of recoverable documents.
About Partition Recovery
DiskInternals Partition Recovery allows Windows users to recover lost and deleted files and folders from all types of media. The data recovery tool can recover deleted files from formatted partitions, damaged, corrupted, inaccessible, and repartitioned hard drives with a simple, step-by-step user interface.
What's New
DiskInternals Partition Recovery 3.5 adds plenty of important new features to call it a major update.
Newly developed Virtual Disk driver makes it possible to instantly mount all or some recoverable files and folders from a given partition or hard drive, healthy or damaged, onto a new drive letter. Users can transfer recoverable files and folders by using any Windows file manager, including Windows Explorer and third-party tools. Virtual Disks can be shared over the network to enable direct remote recovery. Lost and deleted files and folders appearing in Virtual Disks can be opened, viewed, edited, copied, and transferred over the network with any Windows application. Virtual Disks take no disk space, and require little to no RAM, facilitating instant access to humongous amounts of information stored on largest hard drives.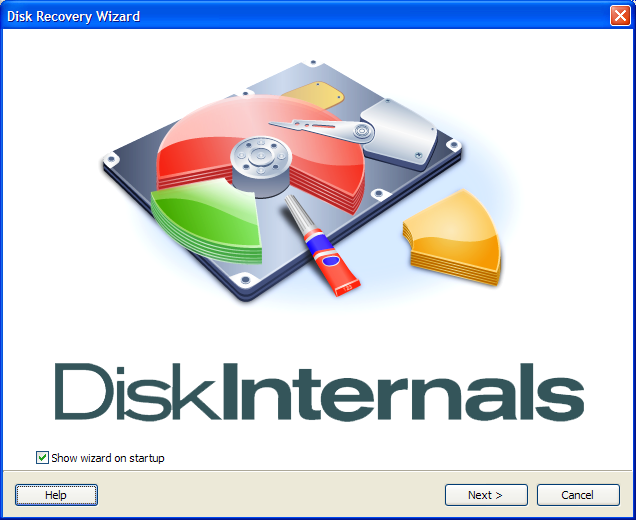 The updated pre-recovery preview is now equipped with thumbnail support, allowing users to pick healthy, uncorrupted documents faster than ever before.
Prior releases of DiskInternals Partition Recovery supported all versions of FAT and NTFS file systems used in Windows 95 through Vista and 2008 Server. The new DiskInternals Partition Recovery 3.5 adds full read/write support for Ext2 and Ext3 file systems, enabling the recovery of Linux partitions in Windows. Read-only support for MacOS hpfs+ is also added, making it possible for Windows users to read and recover files and folders from MacOS disks.
About DiskInternals
Founded in 2003, DiskInternals is a modern software engineering company delivering latest data recovery technologies to computer users and data recovery specialists around the globe. Developing a wide range of high quality, award-winning disk and data recovery products, DiskInternals provides quality service to thousands of satisfied customers all over the world. Company's data recovery products are renowned for their ease of use and excellent recovery rate.