PDF Files Won't Open? Fix it Now!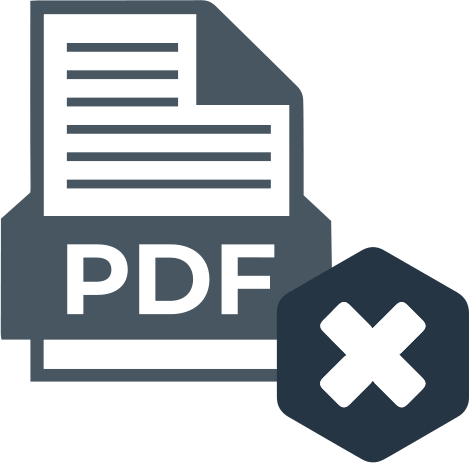 In this article you will find out:
Are you ready? Let's read!
1. Bring Adobe Acrobat App Up to Date
If you haven't updated Adobe Acrobat in a long time and are using an outdated version of the application, it is unlikely to be able to open all your PDF files. Please be aware that Adobe regularly releases updates to its Acrobat and Reader applications.
Therefore, visit the official website Adobe, select the Acrobat application, the current OS version, and click the Download Now button. After downloading and installing the application on your computer, all conflicts with your system will be settled. In addition, with the new update, you will get stable and secure operation of the application Adobe Acrobat.
2. Turn Off Protection
Try Disabling Protected Mode at startup, according to user experience - it helps to fix the PDF file Won't Open problem.
To do this, open the Reader, on the taskbar, click the Change button. Go to the Edit menu and open Preferences. Select the Security Enhancement category, then go to the section Sandbox Protection and disable Protected Mode at startup. The problem will most likely be resolved, and you will be able to open the problematic PDF file.
3. Use a Previous Version of the App
If PDF files were created by third-party products, you will not always be able to open them on your PC with Windows 10.
Because these files are often not up to standard PDF specification, they cannot be opened in Adobe Acrobat / Reader.
Another problem is this: newer versions of Adobe Acrobat or Reader are strict enough that when using the latest version, you will not be able to open the PDF file that you used to open in the older version of the application.
If this is your case, then you should revert to an earlier version of Acrobat or Reader, then you will be able to open the problematic PDF file. First you need to uninstall your version of Reader or Acrobat and then install the older version of the app. Then try opening a previously inaccessible file.
4. Repair Tool
If the previous methods did not help improve the situation Adobe Acrobat Will Not Open Windows 10, it's possible the application itself is damaged. Therefore, you need to repair the application as follows:
Open the program and select the Help tab. Then just click on the option Restore the Installation of the Program and wait for the completion of the process. Now, reopen Adobe Acrobat and try opening the PDF files.
If that doesn't work, make sure your operating system recognizes the PDF format.
Otherwise, you can use another application to open similar files. For example, Microsoft Edge easily opens PDF-files and in general this program is able to read the default PDF-files.
Make Sure Your PDF is Safe!
DiskInternals Uneraser™ is best suited for file recovery. Thanks to a simple and intuitive interface, users can use the application even without additional skills. The software can perform damaged PDF recovery on Windows 10, 8, 7 and XP and even older versions of Windows operating systems.
DiskInternals Uneraser™ works with hard drives, solid state drives, flash drives and memory cards (including SD cards, SDHC, SDXC, etc.). Before purchasing a license, try the free version of the software. Only after making sure your PDF files are recovered will you need to purchase a license for this product. You only need to follow the step by step instructions described below.
Once you've lost your files, it's best not to write anything else to this disc, no matter how difficult it is. If you do this, the data will be overwritten and you will lose your PDFs forever. Therefore, for best results, try to repair corrupted PDF files immediately.
Recover your lost PDF file with DiskInternals Uneraser as follows:
1. Download DiskInternals Uneraser™ PDF Recovery Tool.
2. Run the program and click Next as many times as necessary to install the software.
3. Open DiskInternals Uneraser™ and left-click on the wizard - click Next.
4. Select the drive containing the PDF file with the left mouse button. Click Next.
5. Then select the type of file you want to recover, in this case, you need to repair corrupted PDF files.
6. Scan the disk. It will take some time.
7. As a result, you will see files that can be recovered. They will be marked with a red cross in the upper left corner.
8. Preview. Right-click the file and select Preview in New Window' or press the Ctrl + P hotkeys. Recovery will happen automatically.
10. To save the found files, just purchase a license and enter a license key.
Related articles
Please rate this article.