Class not registered issue occurs: your actions
In this article you will find out:
what is 'Class not registered'
how to get rid of this problem
how DiskInternals Uneraser can help you
Are you ready? Let's read!
The "Class not registered" error is a fairly common problem and can affect almost any software.
This is where and how you can run into this problem:
When trying to open images, pictures, and videos.
Trying to launch Photos app on any version of Windows.
While trying to open applications such as: Excel, regsvr32, Windows Media Player, Taskbar, uTorrent, Internet Explorer, Outlook, Microsoft Edge.
When trying to open PDF files. This can be a problem, but you should be able to fix it with one of our solutions.
When trying to access DLL files.
As you can see, class not registered error can overtake you anytime, anywhere. However, do not worry; use the solutions described below, and very soon, everything unpleasant will be behind you.
Let's get rid of this problem
1. Turn off cloud services
According to the experience of many users, the problem can be caused by iCloud. Thus, to solve it, you need to close iCloud using the task manager:
Press Ctrl + Shift + Esc; when the task manager starts, find the iCloud section. Next, right-click it and select End Task.
To disable the iCloud startup, also open Task Manager (Ctrl + Shift + Esc) and go to the Startup tab.
Here, find the iCloud section and right-click it. Select Disable from the list, then exit the application and restart your computer.
2. Work with ExplorerFrame.dll
If you receive the message "explorer class not registered", you cannot access Internet Explorer. In this case, you can try the following:
Open a command prompt as administrator (Windows + X and select Command Prompt (Administrator)). In the command line, paste the code "regsvr32 ExplorerFrame.dll" and press Enter. Also, try restarting your computer after these steps and check if your problem is gone.
3. Try component services
For this solution, do the following:
Press Win + R keys and type dcomcnfg to confirm the action, then press Enter or press OK. You will be taken to Component Services, select Computers, then click "This Computer" and double-click DCOM Config.
If during these actions you receive warning messages, just click Yes. Next, close the Component Services and restart the system, etc. After this, the error message "explorer.exe class not registered" should cease to appear.
4. You need a new account
Try to create a new Microsoft account in Windows 10; it may help you get rid of the problem.
To do this, go to the "Settings" application (Windows Key + I) and go to the "Accounts" section.
In the right pane, select other people and click Add someone else on this computer.
Next, you will need to enter your Microsoft account email address and click Next.
Now, log out of your current account and switch to the new account. The error shouldn't bother you anymore on this computer.
5. Examine your disk
Rarely, but it happens that the error "Class not registered" can be caused by a faulty / damaged hard disk. So make sure your hard drive is working properly; otherwise, only replacing the hard drive will help you.
Make sure your data is safe
Quite so! DiskInternals Uneraser is the best way to get your lost files back as a result of fixing the class not registered Windows 10 error. This software is capable of scanning very deeply into the disk to find your lost data and recreate your file system professionally.
Therefore, the software works with the following file systems: FAT, ReFS, UFS, HFS, NTFS, ReiserFS, Reiser4, XFS, Ext2, Ext3, Ext4. In addition, DiskInternals Uneraser is equipped with a powerful Recovery Wizard that makes the entire data recovery process as automated and accessible as possible, even for ordinary users. This software has a free trial version.
Download and use it before purchasing a license to ensure the correctness and quality of this unsurpassed product. You will also be delighted with additional free features from the manufacturer DiskInternals, which takes care of every potential buyer.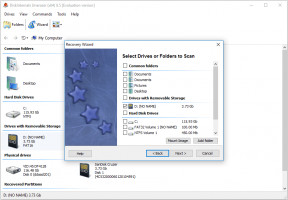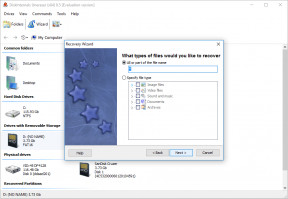 Data recovery is always not an easy task. However, if you took up this business, undoubtedly with good professional software, you have a better chance of a positive result.
And DiskInternals Uneraser is the leader in data recovery!